Fixed Mirrors
Glass Mirrors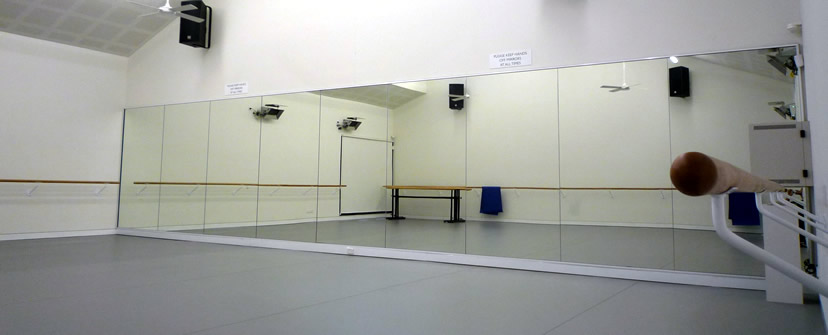 STM Studio Supplies is a national chain of installers who can traditionally apply glue fixed mirrors to existing walls. alternatively for ease of future relocation, split batten mirrors can be supplied.
The STM Mirror Wall Bracket (MWB) system allows barres to be elegantly supported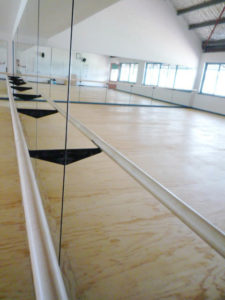 behind your mirror glass without the need for the expense of ground support stanchions.
Available in Dance and Pilates Formats
Easily retrofitted to existing walls
Avoids unsightly penetrations into mirror glass
Avoids weakening the mirror glass
Neat attractive finish with no conflict between mirror planes
Glassless – Mylar Magic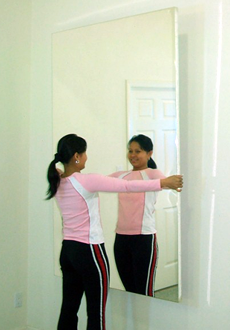 Glassless Mirror is a surface application mirror and is in fact better and brighter than glass. Completely shatterproof it negates the potential for injury and reduces your exposure to liability claims. It is non-fogging and has no distortion or ghost imaging. Whats more, due to the ease of installation it ends up only fractionally dearer than glass and you can take it with you should you decide to move!
For more information download – Product Specifications for Mylar Glassless Mirror